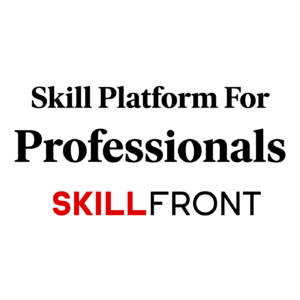 SkillFront Free Lean Foundations Professional Certification™ (LFPC™)
SkillFront Is The Premier Skill Development and Official Credentialing Organization, Compliant With ISO/IEC 17024:2012 Standards For Certification Bodies.
RESOURCES & LINKS:
---
► SkillFront: https://www.skillfront.com
► SkillFront Lean Foundations Professional Certification™ (LFPC™): https://www.skillfront.com/LFPC-Lean-Foundations-Professional-Certification
---
The SkillFront Certified Professional Certification programs' chief goal is to be market relevant, consensus-based, support innovation, and provide solutions to global challenges. That means thriving career chances for professionals, and meeting and exceeding demands from businesses and their valuable clients.
The Skills You'll Learn From This Awesome SkillFront Lean Program:
Chapter 1. Introduction to the Lean
Chapter 2. Lean Control, Lean Applications
Chapter 3. Elimination of Waste Is the Soul of Lean
Chapter 4. The Five Core Principles of SkillFront Lean
Chapter 5. Key Takeaway from Lean Principles
Chapter 6. Caterpillar's use of Lean in supply chain sustainability
Chapter 7. Critical Success Factors
Chapter 8. Continuous Improvement, Cultural Indicators
Chapter 9. JIT (Just-in-time) Pull Systems, JIT manufacturing principles
Chapter 10. Lean Manufacruring
Chapter 11. Lean 5S, Kaizen, Mean Lean
Chapter 12. Reliability Centered Maintenance (RCM)
Chapter 13. Implementing Lean Manufacturing
Chapter 14. Architecting Lean Enterprises
Chapter 15. What Is Lean Enterprise?
Chapter 16. SkillFront Lean Enterprise Principles
Chapter 17. What Does It Take To Become A Lean Enterprise?
Chapter 18. Leadership Commitment, Employee Involvement, Execution
Chapter 19. Organisational Culture and Change Leadership
Chapter 20. Risk Management In Lean Enterprises
Chapter 21. Intersection between Lean Implementation and Risk Management
Chapter 22. Key Takeaways from SkillFront Lean Enterprises
Chapter 23. Lean Project Management
Chapter 24. Lean Construction
Chapter 25. SkillFront Lean Product / Lean Software Development
Chapter 26. Lean Innovation / Lean Startup
Chapter 27. How Does Lean Project Management Work?
Chapter 28. Agile: Fast Feedback in Living Order
BONUS Chapter 1. Become A Bit Better Than You, Everyday.
BONUS Chapter 2. Next Steps For The Pursuit Of Growth.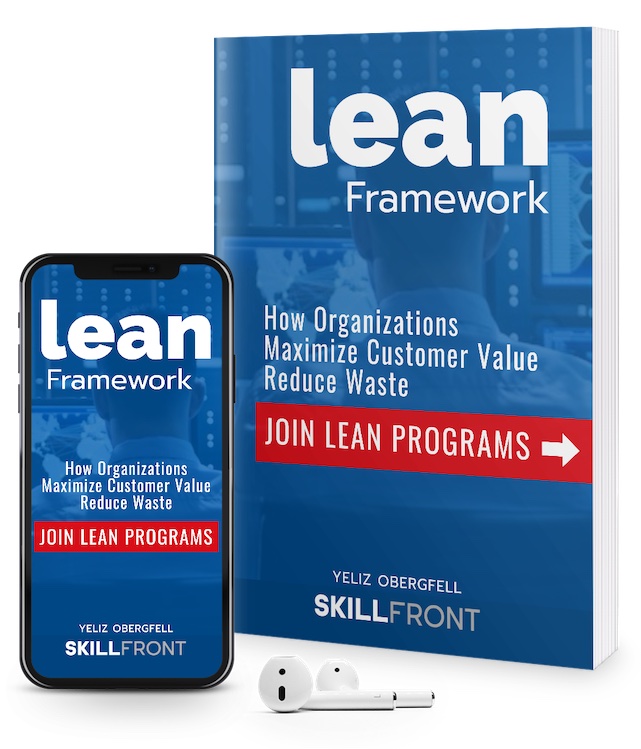 ► If you need help growing career as a professional or an entrepreneur check out SkillFront, Skill Platform for Professionals @ https://www.skillfront.com
► Subscribe: https://www.youtube.com/channel/UCCDK7KPI8uoA0U5hGpZYS7A to learn more professional tips and techniques.
► Join SkillFront on LinkedIn: https://www.linkedin.com/company/skillfront
► On FaceBook: https://www.facebook.com/skillfront
► On Twitter: https://twitter.com/skillfrontcom
#SkillFront #Lean #LeanCertification #LeanManagement #LeanManufacturing #SkillFrontTraining