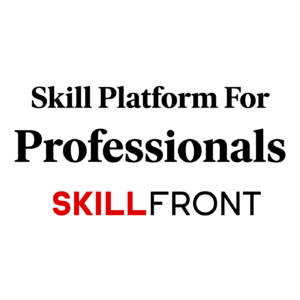 SkillFront Reviews: Affordable Bundle For ISO 20000 IT Service Management (ITSM) Systems
SkillFront Is The Premier Skill Development and Official Credentialing Organization, Compliant With ISO/IEC 17024:2012 Standards For Certification Bodies.
RESOURCES & LINKS:
---
► SkillFront: https://www.skillfront.com
► Swiss Quality From ISO's Home: SkillFront Affordable Bundle, Five Certifications For ISO 20000 Information Technology Service Management (ITSM) Systems: https://www.skillfront.com/ISO-IEC-20000-IT-Service-Management-Systems-Certifications-Bundle
---
The SkillFront Certified Professional Certification programs' chief goal is to be market relevant, consensus-based, support innovation, and provide solutions to global challenges. That means thriving career chances for professionals, and meeting and exceeding demands from businesses and their valuable clients.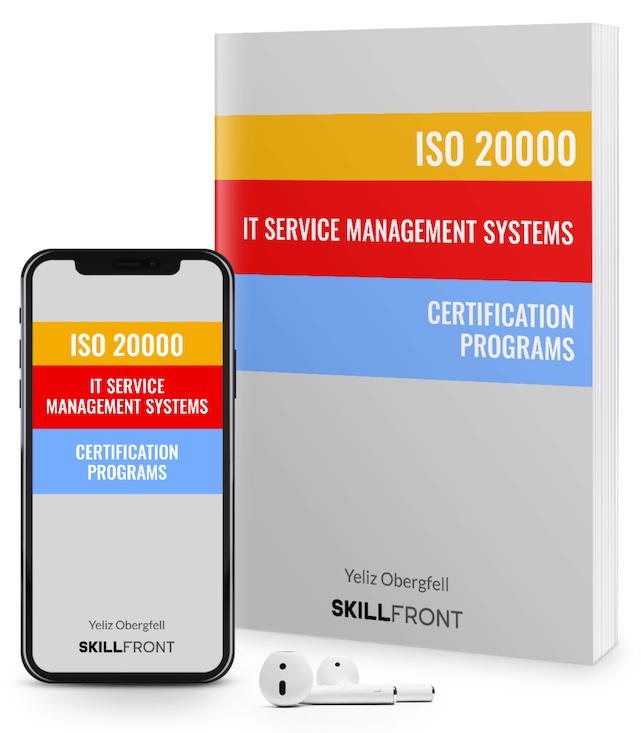 The Skills You'll Learn:
The best method we recommend to our students is to reflect on what you would like to accomplish in your career and then match those goals and plans to various ISO 20000 Information Technology Service Management (ITSM) Systems Standard roles and responsibilities.
► SkillFront ISO/IEC 20000 Internal Auditor: A critical philosophical principle of ISO/IEC 20000 is Management's commitment to continuous improvement. Internal auditors are the key part of monitoring and driving continuous improvement of your ISO/IEC 20000 IT Service Management program. Because internal auditors must be both qualified and independent of the SMS (Service Management System), many organizations choose to leverage third parties or self-governing and independent teams to perform quality assessments. That is a significant career chance for ISO/IEC 20000 Internal Auditors.
► SkillFront ISO/IEC 20000 Lead Auditor: leads the members of the ISO/IEC 20000 internal audit team. Furthermore, he or she is in charge of developing the necessary expertise to perform an ISO/IEC 20000 Service Management Systems (SMS) audit by applying widely recognized audit principles, procedures, and techniques. SkillFront reviews provide good feedback and great customer satisfaction about these subject matter expertises.
► SkillFront ISO/IEC 20000 Service/Support Desk Manager: is responsible for defining the service management process, including service analysis, service measurement, and service treatment. He or she oversees the annual service quality assessment, including periodically reviewing the quality and risk register. Furthermore, the service/support desk manager reviews, approves, socializes, and enforces policy decisions across the organization and inspects results of service quality assessments and other service related activities.
► SkillFront ISO/IEC 20000 Lead Implementor: is responsible for setting the strategic objective, building the service management program road-map, allocating budget, and human resources. He or she defines the context and KPIs of the service management program, aligns ISO/IEC 20000 program to business objectives, and ensures appropriate stakeholders and expectations have been considered.
► If you need help growing career as a professional or an entrepreneur check out SkillFront, Skill Platform for Professionals @ https://www.skillfront.com
► Subscribe: https://www.youtube.com/channel/UCCDK7KPI8uoA0U5hGpZYS7A to learn more professional tips and techniques.
► Join SkillFront on LinkedIn: https://www.linkedin.com/company/skillfront
► On FaceBook: https://www.facebook.com/skillfront
► On Twitter: https://twitter.com/skillfrontcom
► SkillFront Review or SkillFront Reviews: https://www.facebook.com/skillfront/reviews

#SkillFront #ISO #ISO20000 #ServiceManagement #ITServiceManagement #ITSM #Certification #Training #SkillFrontReview #SkillFrontReviews